Cabinetry and exterior railings fabricated and installed by FLFC. All Interior trim installed by FLFC.
This table was designed with the client, for a specific location in their home to present a statement as you enter their entertaining space. At 18" deep x 84" long x 31.5" high its proportions were designed to be bold but not overwhelming. The top is made of solid, wormy butternut which is a domestic species that has great character and variation. The finish is simply a hand rubbed tung oil. The legs are welded tube steel with a flat black finish. Together they create an impressive juxtaposition.
preserving the past.....in epoxy
At 42" x 42" x 18"h, this coffee table has a steel apron and legs with reclaimed barn-wood for the top. The wood sits below the steel apron allowing for a clear epoxy finish to completely submerge the wood and creating a smooth, uniform surface
Gatto Development // kitchen designer - Christine Donner // photos by Rhett Youngberg
city living in the suburbs
This new development is the builder's vision of a new way to enjoy the convenience and accessibility of urban living in a beautiful small town. Every detail has been thoughtfully planned to create a perfect amalgam of finishes. The trim and cabinetry are seamlessly at one with the living spaces. Rich walnut accents and interiors create a bold juxtaposition to the gloss white exteriors.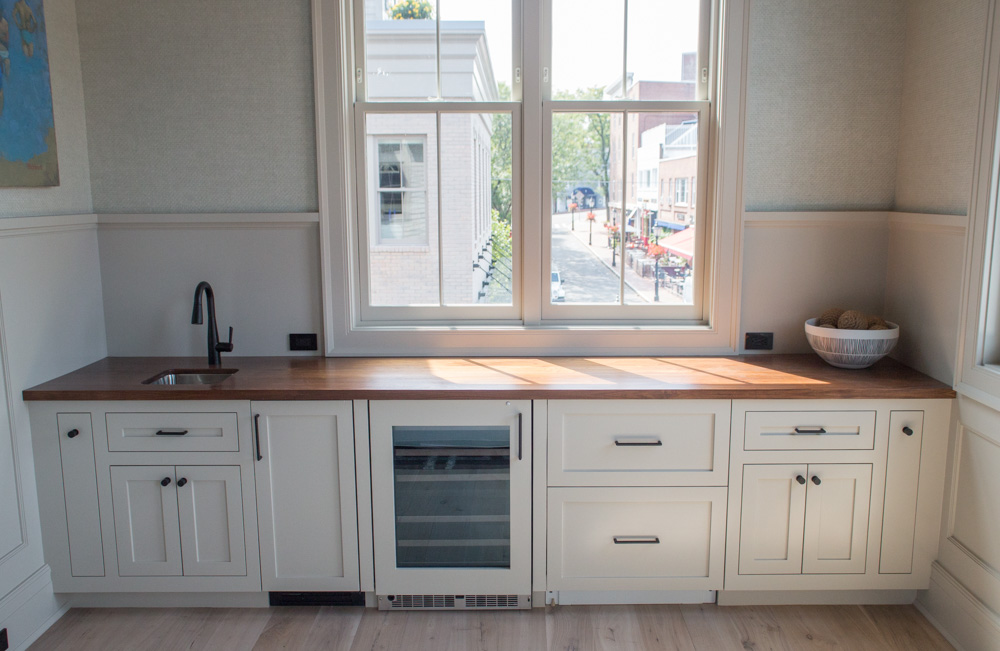 Beinfield Architecture // Artisans Home Builders // Clarity Home Interiors
a renovation with unique suprises
Beautiful white oak wall panels create the perfect backdrop to display a magnificent geode while custom recessed shelves create a space to show the rest of an impressive collection. Other cabinets make use of every space without overcrowding. Solid white oak timbers were cut and joined on site to create a dramatic ceiling.
Beinfield Architecture // Artisans Home Builders // Clarity Home Interiors
vivid color, metal, and wood converge
On an inlet of Long Island Sound, this home has many vibrant yet sleek details. A pattern of walnut frames the ceiling. The cabinets that surround the fireplace have aluminum laminate exteriors and high gloss teal interiors. The three large doors are on rolling tracks while an impressive sound system is hidden behind 2 long fabric panels across the midsection of the unit.
Its not often you get to make something new out of something so old. Structural timbers from a lower east side factory in NYC are turned into tables for family and friends. Some of the timbers were re-sawn to create beautifully book matched table tops.
Paul Stephen Marchese & Associates // Murphy Brothers Contracting
enough room for the family and horses
There are many classic features throughout this 10,000+ square foot house.
Gatto Development // Christine Donner Interiors
navy blue and brass add a lot of pop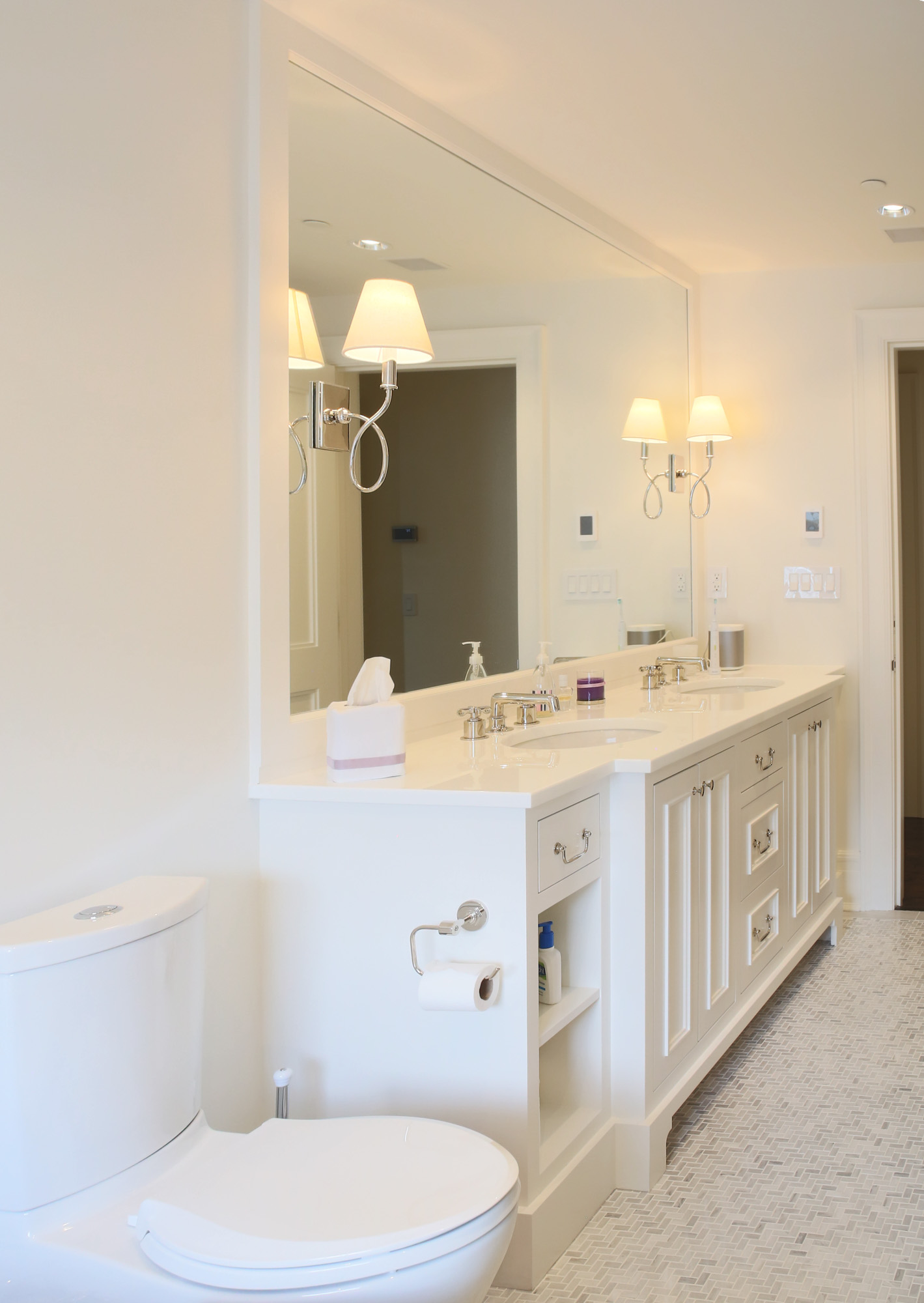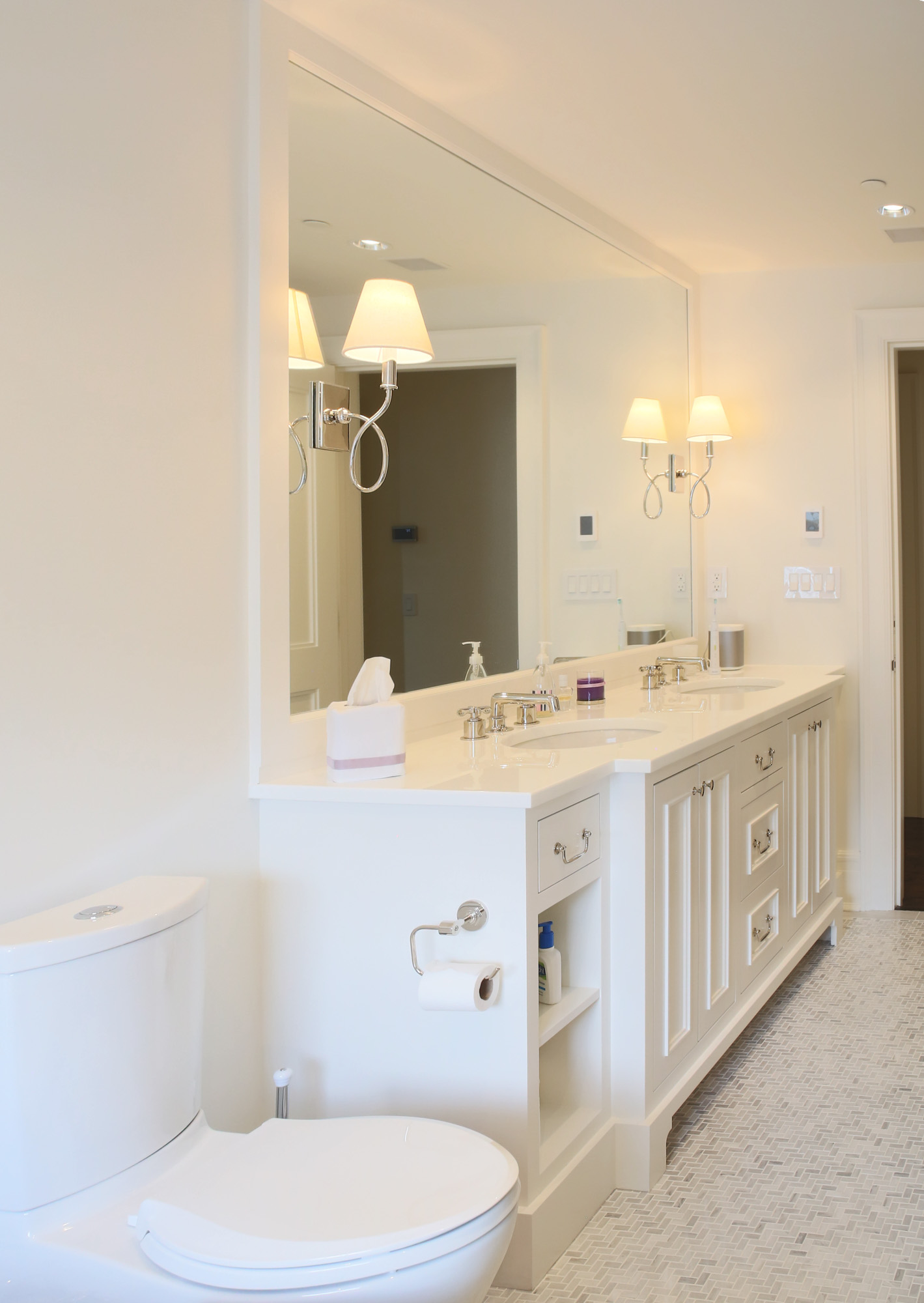 an updated design for new stores
We've had the pleasure of working with the flourishing grocery store that's come a long way from its original farm stand. As they expand to new locations we helped to redesign some of the fixtures for their wine and liquor stores. Using Baltic Birch plywood and a new form of dovetail joinery, these shelving units are clean and elegant.